The Roofer Ltd.
Complete Roofing Services
Shingles – Flats – Slate – Tile – Eavestrough – Siding
24 Hr. Emergency Service
Free Estimates – 35 Yrs. In Area
Toronto ( 416 ) 410 – 6632  Toll Free 1 – 800 – 377 – 7571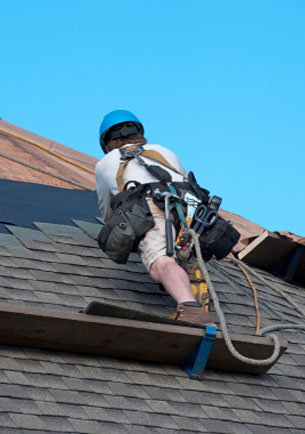 A large portion of our work is for long time customers ranging as long as almost 30 years. These include the Canadian Department of National Defence, Home Service Club of Canada, Reitter Management, and many contracting and renovation firms.
We are long time members of the Better Business Bureau in good standing.  We have 2 million liability and up to date WSIB certificates.
We also offer a 24-hour emergency service.
If you would like to contact us feel free anytime.
Don Scott / A.S.O