About Us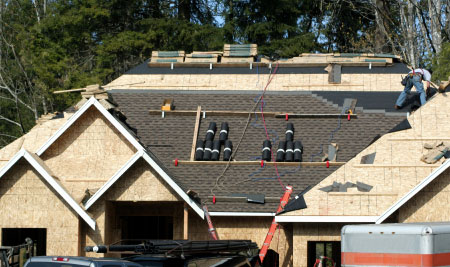 The Roofer offers a complete line of roofing services including shingle, flats, slate and tile. We also do chimney rebuilding and tuck pointing. Our metal work includes eavestroughing, siding, soffit & fascia & custom metal and copper work.
With 35 years working in the area we have the expertise to deliver a quality product at a reasonable price.
We believe in building long term relationships with clients & look forward to working with you.
Please give us a call for a free estimate or if we can assist you on a consultancy basis.
416-410-6632 Or 1-800-377-7571
References are available on request.
Our Commitment To Privacy
We take customer privacy seriously and do not sell or give out any customer information. We do not keep a mailing list nor distribute a newsletter.
Your privacy is extremely important to us. The trust placed in us by our customers is absolutely essential to our success. We understand that and do all we can to earn and protect that trust. We do not share your personal information with any outside companies nor collect any information.